Kayaking Fluss Mreznica in Slunj, Kroatien
–50%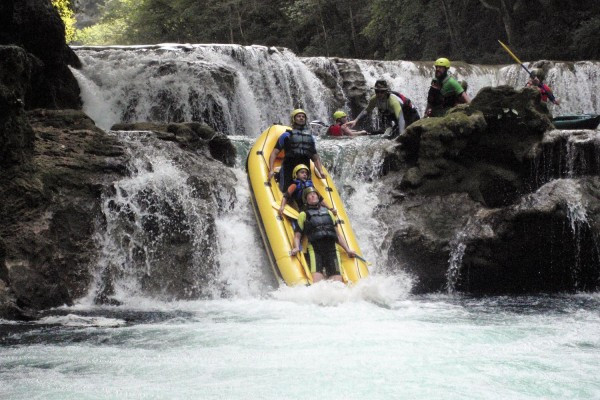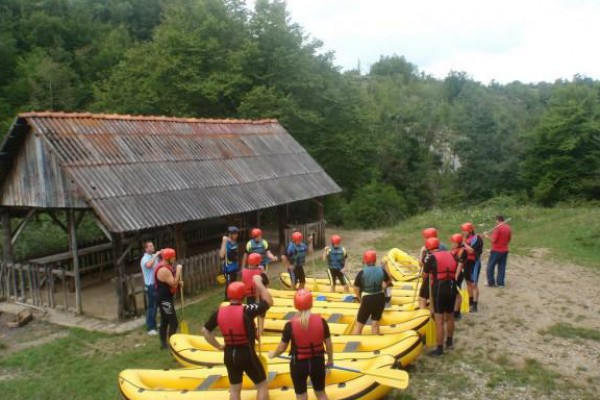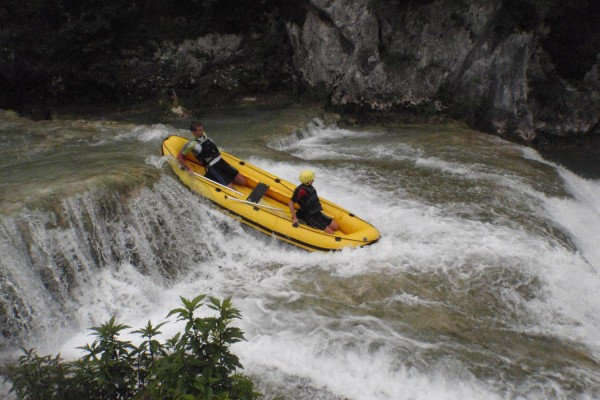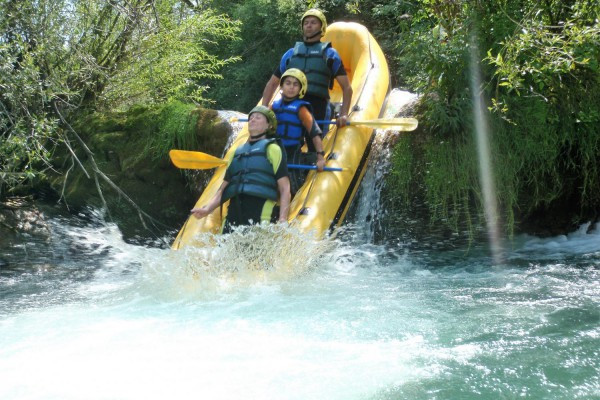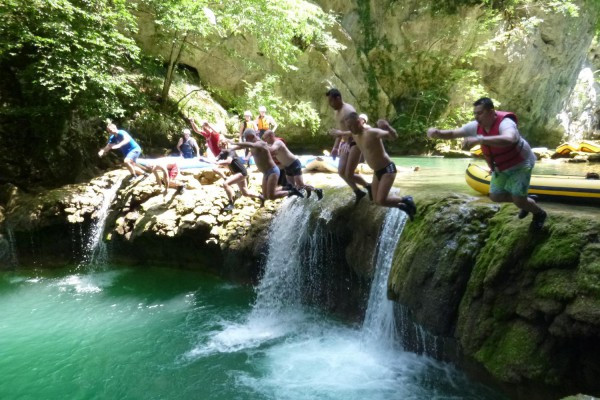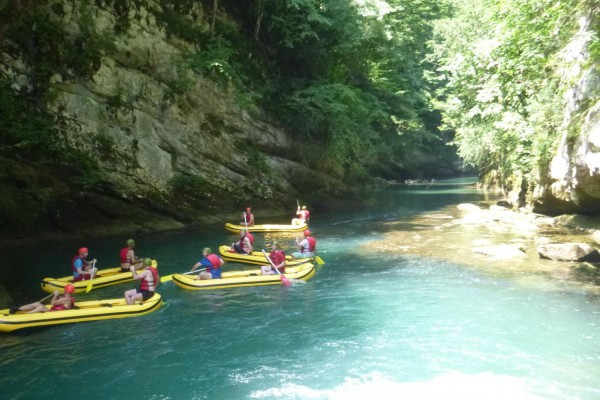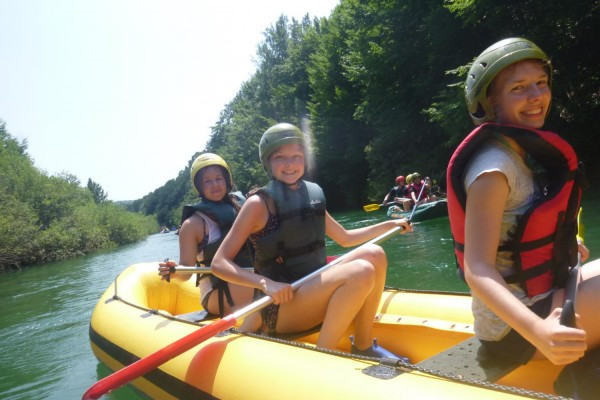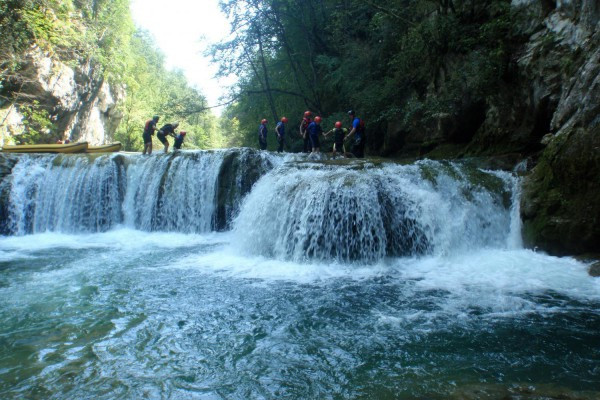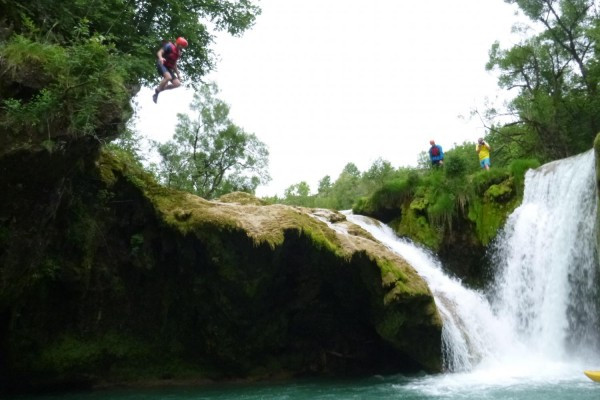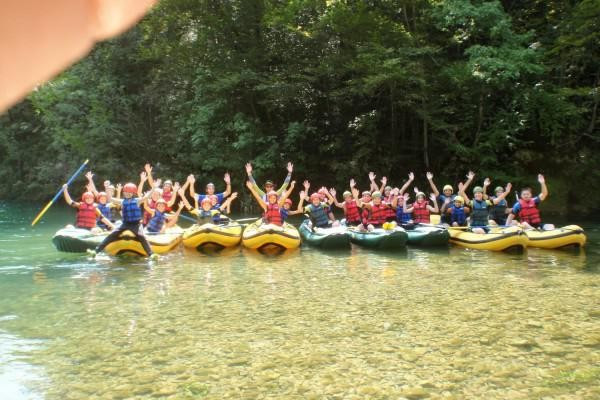 Diese Kajakfahrt findet auf dem oberen Teil des Flusses Mreznica statt. Mehrere Wasserfälle mit Höhen von bis zu 10 m und Pools mit warmem Wasser warten auf die Teilnehmer. Die Tour beinhaltet auch Elemente des Canyoning: Sprünge von hohen Klippen und ein Spaziergang durch die Schlucht gehören dazu.
Der schönste Fluss in diesem Teil von Kroatien
Lizenzierter Führer
Action und Abenteuer erleben
| | |
| --- | --- |
| Enthalten | 3 Stunden Kayaking, Leih-Ausrüstung, lizenzierter Führer, lokale Steuern und Gebühren |
| Dauer | 3 Stunden |
| Mitzubringen | Badebekleidung, Sonnencreme, Getränke & Snacks |
| Teilnehmer | Tour findet ab 4 bis 25 Teilnehmern statt, Einzelbucher willkommen |
| Öffnungszeiten | |
| Wichtige Informationen | Vergessen Sie nicht, Bad Kostüm, Handtuch, Getränke & Snacks, Wasserschuhe zu bringen |
Veranstaltungsort
GPS coordiantes: 45.196396, 15.426013 Zwischen der Stadt Slunj und Ort Tounj ist eine kleine Straße, die über den Fluss Mreznica irgendwo auf der Mitte. Hier, genau 500 m vor der Brücke rechts sind Wände aus altem Haus und unsere Basis, preety markiert. Wenn Sie aus Richtung der Stadt Slunj fahren, nach der Brücke um 500 m auf der linken Seite sind Wände und unsere Basis.
Kupa Sports base Mreznica
Unnamed Road, 47244, Donje Primišlje, Kroatien
Parkmöglichkeiten sind vorhanden
Bahnhof - Generalski stol und Busbahnhof - Slunj
Angeboten von
Tourism Kupa Sport j.d.o.o.
47264 - Tržić Tounjski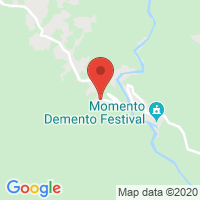 Weitere Informationen
Der obere Teil des Flusses Mreznica besteht aus mehreren Wasserfällen, wo die höchste ist auf 8 m. Cascade Wasserfälle schaffen Pools von warmem Wasser zwischen ihnen, die perfekte Erfrischung weg von der Küste und dem Strand Menschenmenge macht. Rafting / Kajakfahren auf dem Fluss Mreznica dauert 2 - 3 Stunden und hat Elemente des Canyoning (natürliche Wasserrutschen, Duschen unter Wasserfällen, Springen von hohen Klippen, Spaziergang durch den Canyon). Wasserfälle können wir irgendwo mit der natürlichen Wasserrutsche passieren, in den unteren Pool springen oder um die Kaskade herumlaufen, aber einige Barrieren, die wir in Kajaks überqueren können. Führer müssen meistens die Kajaks von hohen Barrieren werfen, aber Turist kann auch Kaskade herumlaufen. Mittlerer Flussabschnitt besteht aus Kaskadenwasserfällen nicht höher als 3 m. Die Sektion ist gut für friedlich Familie Paddeln Tour mit Schwimmen, duschen unter den Wasserfällen und haben Spaß. Die Tour besteht aus 15 Wasserfällen. Kayaking auf Mreznica ist sehr interessant und intensiv wegen der erstaunlichen Natur, Wasserfälle und Canyon. Die Farbe des Wassers wechselt von See zu See durch spezifische Quellen (Quellen).
65 Bewertungen
Fun on the river
We liked it a lot!
von Mara Granic am 05.10.2019
Fun on the river
We liked it a lot!
von Mara Granic am 05.10.2019
Great adventure on a enchanting river
The organization of the trip was excellent. The staff was very polite and helpful. They let us enjoying whenever we had the urge.
We recommend it to all
Tnx
von Mouna Kabbaj am 01.10.2019
mehr wissenbesser buchenschöner reisen
TripAdvisor Bewertung
224 Bewertungen